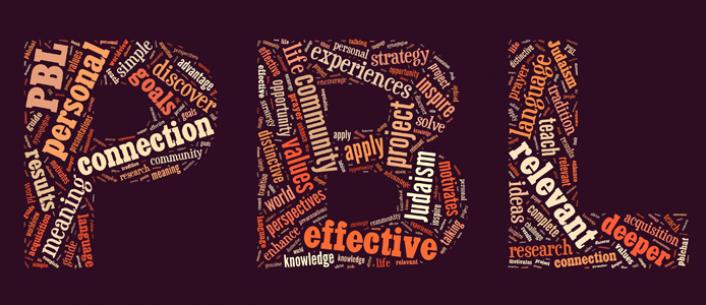 #1 Project Based Learning Part 1: Experiences of a 3rd Grade Teacher
Group O'Keeffe
What we found that helped us learn the true concept of project-based learning was one of Anthony Capp's first opening statements. In this statement, he said that projects are something we normally think of being at the end of the lesson as a way to show that the children learned what we taught. In project-based learning, projects are the direct method of teaching. In one example by Anthony Capps, students sent letters to congressman about women in combat and used iCurio, a filtered, educational search engine, to show past historic figures who were minorities and were allowed to serve in combat. The students all made opinions on why or why not they agreed and were able to apply their content found from iCurio in a letter. The students picked 8 out of 28 letters from the class to send to the congressman. From this example, we learned about two of the most crucial things in project-based learning, which are students having an authentic audience and the project being in the student's interest, such as the community. In addition, the project must be based on the state standards, which tell us what the children are supposed to learn. One of the greatest things that we learned about project-based learning is that it is crucial for students to be able to critique each other's work as well as reflect on their own work. In non-project-based learning classes, students are graded on mistakes. If you make ten errors, you make a 90. From this type of learning, students are continuously taught that
mistakes are bad
! In project-based learning, the student is allowed to make mistakes, in order to reflect from them, correct their work, and use that knowledge in the future.
#2 Project Based Learning Part 2: Experiences of a 3rd Grade Teacher
Group O'Keeffe
One main thing we learned from this video of Anthony Capps and Dr. Strange discussing project-based learning is that not everything will go well. We make mistakes, and nothing will always go as planned. We also learned that project based learning promotes student choice. For example, Anthony Capp's students are asked to explain child life as an Afghanistan child. Some student's talk about poverty, some talk about food, and others may discuss other subjects. The students are creating an opportunity to go beyond what we want them to do. We learned that project-based learning takes a lot of planning and work as a teacher for it to be successful. The project may not be successful for our end result, but is successful for the students as for their learning. We are always learning about how we can improve and can receive meaningful feedback as educators. We also learned that the students, parents, and administrators are supportive of project based learning, because as Anthony Capps says,
"they know when students are engaged, they are learning"
.
The students are more prideful for their work, because they are very engaged into it. The parents/administrators get to see these students retain all of this knowledge and apply it to real life situations. Overall, we learned that project-based learning is a great and more effective method of teaching compared to other "burp-back" ways of teaching.
#3 iCurio
Group O'Keeffe
From this video, we learned that there are many different uses for iCurio and ways we can use it effectively in our future classrooms. One way we can use it is for a filtered search engine. Icurio's information has been pulled and collected along state standards. Also, iCurio can be used as storage capacity for students. This storage capacity is used much like the bookmark tool on our computers. Students no longer have to worry about forgetting their flash drives at home. They are able to log into iCurio and save any information found. As educators, we can use this for projects and class use. If we have a resource we share in class, we can save it to iCurio for our students to look back at just in case they are absent or want to check it out further. For projects, the students can use the educational information provided and use it during and after school. There are no more cancelled assignments because of fire drills! We can save our assignments online for our students to access at home. Icurio gives both the student and us, educators, practice to get organized online. We can save all the information we use in class and continue projects to extend past the classroom while knowing that our students are web searching safely. The
most
important thing we learned about iCurio is that it is useful for
any
grade and
any
subject.
For additional information on iCurio, please check out Kayla Christie's
Blog Post Five
.
#4 Discovery Education
Group O'Keeffe
What we learned from this video is that Discovery Ed is more than just text from a website. It gives the students illustrations and video to go along with the text. Discovery Ed enriches the student's research experience as well as gives them a way to make what they are learning stick. We all know it is much harder to learn about something if you are just reading about it or if you just see one picture of it in your textbook. This allows children to go past that and truly understand what they are learning in class. We learned of one example that we could use. This is example is that we could be learning about plants in science and so we could assign student's different plants. Discovery Ed would make ways for these students to extensively learn about each of these plants through videos and pictures. In addition, Discovery Ed is a great way to allow the students to be effective users of technology. We say this, because now, in this generation, we are not relying on our textbook for information. By using this online tool, we are assisting our student's in progressive 21st century technology and allowing them to effectively broaden their online educational resources.
#5 The Anthony-The Strange List of Tips for Teachers Part 1
Kayla Christie
Through the Skype video between Anthony Capps and Dr. Strange, future educators such as myself get to learn many different useful tips for our future classrooms. The first thing I learned by watching the video is that as an educator, we are constantly learning. Our whole life revolves around school, and we end up modeling this behavior for our students. Some people may think that revolving your life around work is a bad thing, but it is just the opposite. For example, I have not even started to teach yet, and I pin future projects that I could use in the classroom off of Pinterest. It is just something we love. As an educator, we are constantly on our toes, and by that, I mean that we have to prepared for anything. You never know what is going to happen that could cause your plans to go completely haywire. Also, reflection is the key to teaching! We are constantly trying to improve all parts of our teaching including our lesson plans and the end product we hope to see from our students. In education, we are consistently thinking ahead, and this changes the way we see our work. It is no longer a job; it is a lifestyle.
#6 Use Technology Don't Teach It!
Anna Kern
This video is a discussion about technology in the classroom between Dr. Strange and Anthony Capps, a former EDM 310 student and a 3rd grade teacher in Baldwin County.
Anthony talks about effectively teaching technology in the classroom. Which means to not teach it at all! Instead, Capps suggests teachers
use
technology. Technology is not something that should be on a teacher's to do list; it should be smartly introduced to students by using it. For example, have students create a book report using iMovie or research using iCurio. Introducing one technological tool at a time is key. This ensures students have the time to ask questions as they become familiar with and eventually master the tools. Time at the end of the week or lesson for students to reflect and ask questions is also important. As students become comfortable with the skills they've learned, new technological tools can be introduced.
Using technology gets kids excited and allows them to share their work. These are real tools, and learning how to use them effectively is a skill that students will use throughout their lives.
#7 Additional Thought about Lessons
Chelsea Hadley
In this video, Dr. Strange and Anthony Capps have a Skype session and talk about how a teacher should plan their year with the standards and other things that need to be done through the year. This video gave me a really good understanding how to do lesson plans. Anthony says that there are 4 layers to a lesson plan. The first layer is the year. Anthony says that you should have a lesson plan and make sure that it covers all of the yearly standards and content that needs to be taught. The second layer is the Unit. Unit means the unit of teaching, and the length and time chosen. Units are usually 6-8 weeks long but within that will be a daily and weekly plan. The third layer is the Week. The weekly plan is about setting a goal and completing it by the end of the week. The last layer is the Daily lesson. Daily plan is what you want to have accomplished that day. These four components make up one well written and successful lesson plan.